Keep Your Heart Healthy with Our Sugar Land, TX Cardiologist
Exceptional Treatments for Maintaining Cardiovascular Health
As one of the strongest muscles in your body, your heart beats over 100,000 times a day and pumps 1.5 gallons of blood every minute. With such a demanding job, maintaining your heart health is essential to keeping you alive. At Reddy Cardiac Wellness, our dedicated cardiologist in Sugar Land, TX utilizes the latest equipment and technology. Our focus is to provide you with the most advanced and effective solutions for the prevention and treatment of cardiovascular disease and other issues that affect your heart health. If you've experienced any of the symptoms of heart disease, such as difficulty breathing or chest pains, you should schedule an appointment with our friendly, knowledgeable cardiologist today.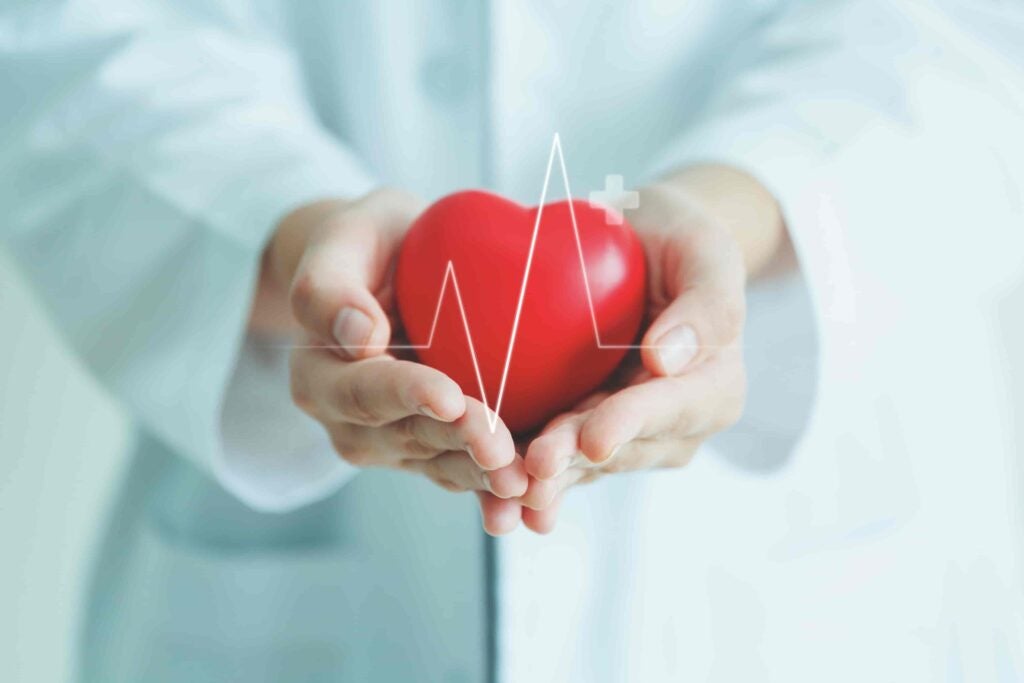 What Does Our Cardiologist Do at Reddy Cardiac Wellness?
Cardiology is the field of medicine focused on heart health. A cardiologist is a specialized doctor who diagnoses and treats conditions affecting the heart, blood vessels, and other organs that depend on a healthy blood supply to function properly. If your doctor suspects you have a heart-related condition, they'll send you to a cardiologist for confirmation and treatment. Cardiologists are like consultants who work closely with the rest of your healthcare team to offer medication, treatment, and lifestyle recommendations to help you prevent heart disease, strokes, diabetes, and other cardiovascular health issues. A cardiologist also determines if, and when, heart surgery or a pacemaker is needed. At Reddy Cardiac Wellness, we offer a variety of cardiovascular disease treatment options to help treat a heart condition before it has time to develop fully.
Our cardiologist in Sugar Land, TX will evaluate your medical history and conduct a physical examination, which may include checking your weight and blood pressure. We'll also likely do blood tests, and an electrocardiogram (ECG) to check your heartbeat for any signs of irregular rhythm. Other testing may include an exercise test (a test on your heart's limitations), an echocardiogram (a soundwave to look at your heart), or a cardiac catheterization (a test with a small tube placed near your heart to see how it's functioning). Every patient at Reddy Cardiac Wellness is unique, so we won't know which tests are necessary until we examine you. If you ever have any questions or concerns about your diagnosis or treatment plan, don't hesitate to ask. We want you to be actively involved in your healthcare.
Most Common Cardiovascular Health Issues We Diagnose & Treat
While some people are born with conditions that predispose them to heart problems, factors such as poor diet, lack of exercise, and smoking are all causes of cardiovascular disease. The most common cardiovascular health disorders we diagnose and treat at Reddy Cardiac Wellness include:
Coronary heart disease
Heart failure
Stroke
Peripheral vascular disease
Understanding the Connection Between Heart Health & Diabetes
Because diabetes and heart problems often go hand-in-hand, our clinic also doubles as a diabetes center to assist patients with Type 1 or Type 2 diabetes. If you've been diagnosed with diabetes, it's imperative to visit our cardiologist at Sugar Land's Reddy Cardiac Wellness. We can help you focus on cardiovascular disease prevention by assisting with all of the following:
Eating a healthy diet
Exercising regularly
Controlling your weight
Quitting smoking
Diagnosing and Treating High Blood Pressure and Hypertension
Patients with high blood pressure should never ignore their symptoms. If left untreated, high blood pressure increases your risk for heart attacks, strokes, or heart failure. Instead of jeopardizing your health, speak with our cardiologist in Sugar Land, TX to determine the best course of action. Our hypertension treatment services may include any of the following:
Blood pressure testing
Exercise programs
Dietary recommendations
Prescription medications
Schedule an Appointment with Our Cardiologist in Sugar Land, TX
Many insurance plans provide at least partial coverage for the services of a cardiologist. Our staff would be happy to assist you with any billing or insurance-related questions. Please contact Reddy Cardiac Wellness today to schedule a consultation with our cardiologist in Sugar Land, TX. Walk-in patients are also welcome, and in many cases, same-day appointments are available. Our state-of-the-art facility is open Monday through Friday with easy access and free parking for your convenience. Come see us!
*Disclaimer: These statements have not been evaluated by the Food and Drug Administration. This product is not intended to diagnose, treat, or prevent any disease. Results may vary and are not guaranteed. Please Note: The material on this site is provided for informational purposes only and is not medical advice. Always consult your physician.