Electrophysiology Procedures in Sugar Land, TX
Electrophysiology Procedures You Can Trust
Electrophysiology is a specialized field of cardiology that focuses on the electrical activities of the heart. At Reddy Cardiac Wellness & Diabetes Reversal Center, we offer a comprehensive range of cardiology electrophysiology services to diagnose and treat a variety of heart rhythm disorders in Sugar Land, TX. Our team of experienced physicians uses state-of-the-art equipment to conduct precise electrophysiology testing and develop personalized treatment plans for each patient. If you are experiencing heart rhythm problems or would like to learn more about our electrophysiology services, please contact us to schedule a consultation.
What Is Electrophysiology?
Doctors use cardiac electrophysiology procedures to evaluate the heart's electrical activity, which is typically the first step doctors take to diagnose an arrhythmia or determine the cause of a heart rhythm disorder. Normally, a complex electrical system coordinates the heart's rhythm, but occasionally, an atypical rhythm or arrhythmia can develop. To determine the nature of an arrhythmia, a doctor may recommend an electrophysiology procedure, which may differ depending on the suspected type of arrhythmia.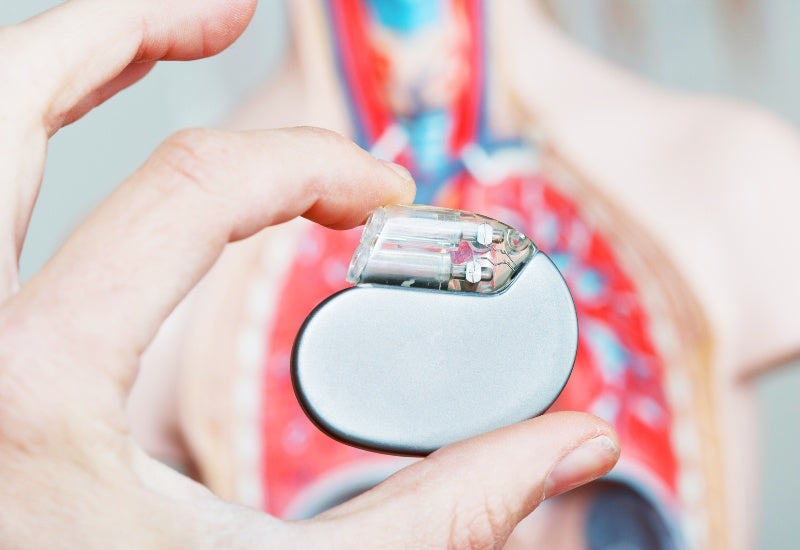 When Is an Electrophysiology Procedure Done?
If you experience symptoms like dizziness, fainting, palpitations, weakness, or other noticeable changes in your heart rate, your doctor may suspect an arrhythmia and order an electrophysiology procedure. Before the procedure, a noninvasive screening called an electrocardiogram (ECG) may be done to assess your heart's electrical activity. However, an ECG may not be enough to find the source of the arrhythmia, which can occur anywhere in your heart's electrical network. That's when a cardiac electrophysiology test may be suggested. This test is helpful in diagnosing different types of arrhythmias, such as atrial fibrillation, bradycardia, conduction disorder, tachycardia, or ventricular fibrillation.
What Tests Are Performed?
The types of tests done during this procedure can vary, depending on the purpose of the test. These may include cardiac mapping to identify the specific part of your heart that requires an ablation, evaluating electrical signals to identify the source of an arrhythmia, an intracardiac electrogram to measure the movement of electrical impulses in your heart, or delivering medication through the catheter to alter or slow down electrical activity to learn more about the nature of your arrhythmia.
The Electrophysiology Procedure
During the procedure, you'll be placed on an X-ray table with various monitoring equipment nearby. Electrodes will be placed on your chest and back, and a blood pressure cuff on your arm. Catheters will be inserted through your groin or neck to your heart to record its electrical signals and pace it to bring on certain abnormal rhythms. Medications may be administered intravenously to sedate you or make you sleepy, and a local anesthetic will be given to numb the insertion area. The procedure is safe and conducted in a controlled environment, and after it's over, you'll lie still in bed for several hours to allow the catheter sites to seal. Your doctor will provide instructions regarding medications, follow-up care, and any restrictions on your activities before you leave the hospital.
Risks of an Electrophysiological Procedure
The EP study carries certain risks that include bleeding, bruising, damage to the vessels, blood clots, infection, perforation or damage to the heart's conduction system, and discomfort. It is recommended to consult with your healthcare provider regarding any concerns or risks that may relate to your medical condition before undergoing the test.
Electrophysiology Diagnosis & Treatment
Our facility offers specialized heart electrophysiology labs and a device implantation room to treat heart patients. Arrhythmias, including atrial fibrillation and ventricular tachycardia, are the most commonly diagnosed and treated conditions through electrophysiology. Arrhythmia can cause an abnormal heartbeat rhythm, such as a heartbeat that is too fast or too slow. Ventricular tachycardia is a heart rhythm disorder that can cause complications, including a heart attack if left untreated. Our cardiologists and electrophysiologists provide individualized care for each patient through various EP procedures, including ablation, pacemaker and ICD implantation, and AV nodal ablation.
Why Choose Reddy Cardiac Wellness & Diabetes Reversal Center
If you are experiencing symptoms such as irregular heartbeat, lightheadedness, or shortness of breath, our electrophysiology services at Reddy Cardiac Wellness & Diabetes Reversal Center can help diagnose and treat your condition. Our state-of-the-art technology, combined with the expertise of our experienced electrophysiologists, allows us to provide personalized and effective treatment plans for patients in Sugar Land, TX. Don't let an ar1`rhythmia or other heart condition impact your quality of life any longer. Contact us today to schedule a consultation and get the care you need.
Why Choose Us?
Walk-In Patients Welcome
Free Parking & Easy Access
Accepting Most Insurance Plans
Same Day Appointments Available
State of the Art Facility & Equipment
Extremely Friendly & Experienced Staff