Carotid IMT in Sugar Land, TX
Atherosclerosis is a silent but potentially life-threatening disease that occurs when plaque, a combination of fats, cholesterol, and other substances, builds up inside your arteries. As this buildup progresses, the arteries become narrower, and your risk of a heart attack or stroke rises. A carotid intima-media thickness (IMT) test is a simple, non-invasive test that evaluates the thickness of the carotid arteries, which carry blood to the brain. This simple, short test can help your Sugar Land cardiologist at Reddy Cardiac Wellness determine whether you are at higher-than-average risk for heart disease.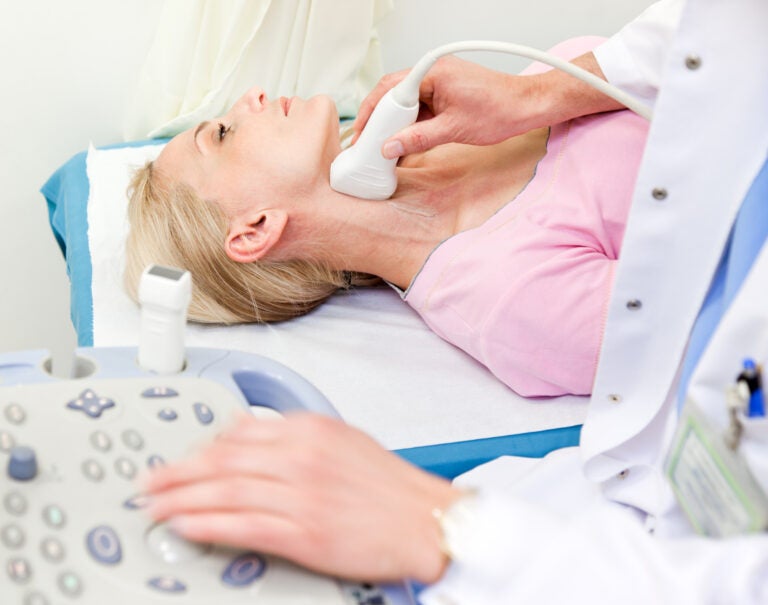 Why Is Carotid IMT Useful?
Heart disease is one of the leading causes of death in the United States, and coronary artery disease is the most common form of this condition. However, in nearly half of patients suffering from coronary artery disease, the first symptom that something is amiss is a heart attack. This means that you cannot rely on the way you feel like an accurate indicator of your heart health or the condition of the arteries surrounding the heart. Noninvasive testing, such as carotid IMT testing, is a simple, short, painless, and safe way to instantly learn more about the condition of your arteries and whether steps should be taken to reduce your risk for a heart attack, stroke, or sudden cardiac death. Fortunately, there are many simple lifestyle changes you can take to lower your risk for heart disease, stroke, and heart attack—the information provided by carotid IMT testing is a valuable tool that could help you prevent serious heart problems before they arise.
The Benefits of Carotid IMT Testing
There are many tests and diagnostics your cardiologist can use to evaluate your current cardiovascular health and your risk for heart attack and stroke. However, carotid IMT testing offers several unique benefits that make it a valuable diagnostic tool; you can find out more about carotid IMT testing in Sugar Land when you call Reddy Cardiac Wellness at (281) 617-2203.
Carotid IMT testing uses ultrasound, or sound waves, to visualize and evaluate the carotid arteries. Ultrasound is a completely safe diagnostic tool that involves no radiation exposure at all.
A carotid IMT scan is ideal for identifying areas of soft plaque, which are those at the highest risk for rupture and the subsequent development of a blood clot. Other tests often have difficulty identifying this type of plaque.
Although the carotid arteries carry blood to the brain, there is a correlation between the health of these arteries and the coronary arteries that supply blood to the heart. Thus, a carotid IMT test can tell your physician about your risk for a stroke and heart attack during a single test.