Carotid IMT Treatment in Sugar Land, TX
An Overview of Carotid Intima-Media Thickness Treatment
At Reddy Cardiac Wellness in Sugar Land, TX, we utilize cutting-edge diagnostic tools to safeguard your health, and one such tool is the Carotid Intima-Media Thickness Test (CIMT). Atherosclerosis, a disease characterized by plaque buildup in your arteries, is a silent yet potentially hazardous condition that can increase your risk of a heart attack or stroke. Through the non-invasive, efficient CIMT, we evaluate the thickness of your carotid arteries, which are critical in carrying blood to your brain. Utilizing this carotid IMT helps us ascertain whether your risk for heart disease is higher than average.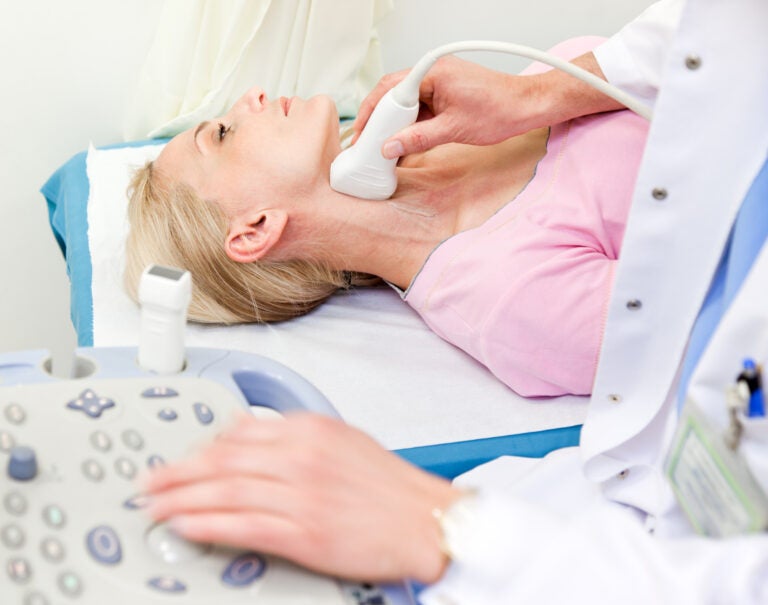 What to Anticipate During a CIMT Test
Being prepared for the CIMT test can make the experience seamless and comfortable. Rest assured, the CIMT test is non-invasive, involving no needles or special dyes. The test uses ultrasound to visualize your carotid arteries. During the procedure, a technician applies a gel to your neck area and uses an ultrasound device (transducer) that emits sound waves to create images of your arteries.
Procedure for the CIMT Test
Our priority at Reddy Cardiac Wellness is to ensure you receive the most comfortable, efficient, and effective care. This begins with our CIMT test, a safe and non-invasive procedure. Here's what to expect:
Ultrasound Use – Our certified technicians will use an ultrasound device emitting sound waves to create a real-time image of your carotid arteries. This tool, devoid of radiation, offers a safe means of internal imaging.
Identifying Plaque Areas – The CIMT test is adept at pinpointing soft plaque areas that are prone to rupture and can cause blood clots.
Comprehensive Insights – Beyond the carotid arteries, the test gives us valuable insights into the state of your coronary arteries. This comprehensive analysis enables us to assess stroke and heart attack risk during a single procedure.
The Utility of the Carotid IMT Test
The use of the CIMT test in diagnosing cardiovascular diseases is gaining prominence because of its potential to detect the early stages of atherosclerosis. It serves as an essential tool in the following circumstances:
Predicting the Risk of Cardiovascular Diseases – By measuring the thickness of your carotid arteries, the CIMT test can provide vital information about your cardiovascular health and predict the risk of future heart-related events.
Detecting Silent Atherosclerosis – Many individuals show no symptoms of atherosclerosis until a life-threatening event occurs. The CIMT test can detect silent atherosclerosis, enabling early intervention.
Monitoring Treatment Progress – The CIMT test can help monitor treatment progress and guide therapeutic decisions for patients already undergoing heart-related conditions.
Carotid IMT and Risk Factors for Cardiovascular Diseases
Several factors may increase your risk of developing cardiovascular diseases. These include unhealthy diet, lack of physical activity, smoking, and obesity. Early detection through the CIMT test can give you a head start on addressing these risk factors and making changes that improve your overall health.
The Benefits of Carotid IMT Testing
The benefits of the CIMT test are multifaceted, making it a valuable addition to our suite of diagnostic tools at Reddy Cardiac Wellness:
Detects Early Stages of Atherosclerosis – Before symptoms become apparent, the CIMT test can detect silent atherosclerosis, facilitating early intervention.
Monitors Progress of Treatment – If you are already receiving treatment for heart-related conditions, the CIMT test can be instrumental in monitoring your progress and guiding therapeutic decisions.
Guides Lifestyle Changes – Armed with the information from the CIMT test, you can address risk factors and make changes to your lifestyle that enhance your overall health.
Choosing Reddy Cardiac Wellness & Diabetes Reversal Center
At Reddy Cardiac Wellness, our commitment to your health is paramount. Our team is dedicated to offering top-notch care, whether it's for heart disease or diabetes reversal. We employ innovative diagnostics like the carotid IMT test to ensure you receive the most comprehensive care possible. We invite you to learn more about the benefits of the CIMT test and how it can contribute to your heart health. We're ready to answer your questions and guide you on your journey to wellness. Contact us today to schedule your consultation. Your heart health is our mission at Reddy Cardiac Wellness.