The Reddy Diet for Sugar Land Patients
Healthy food for heart disease or diabetes
The food you eat every day plays a significant and central role in the function and health of every organ in your body. Whether you currently suffer from heart disease or diabetes or are working to prevent these common yet serious health concerns, following a healthy diet is the best way to improve your health, your well-being, and your quality of life. Dr. Reddy is a Sugar Land cardiologist at Reddy Cardiac Wellness specializing in the prevention and reversal of heart disease, diabetes, and obesity through healthy lifestyle practices that include following the Reddy Diet.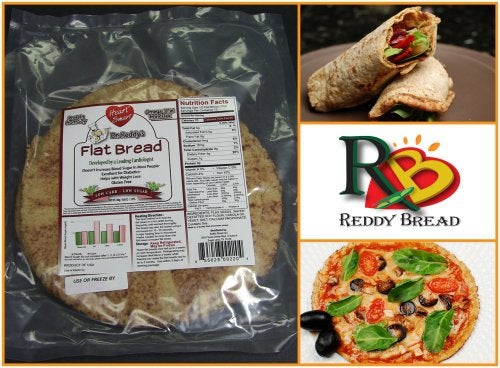 The Goals of the Reddy Diet
The Reddy Diet is not a fad and requires no medications, injections, or supplements. Instead, this simple dietary plan focuses on several key goals that are absolutely achievable for every individual. By incorporating natural and healthy foods into your everyday diet, the Reddy Diet encourages:
Loss of excess body fat, which reduces your risk for joint pain, diabetes, heart disease, and many other conditions.
Reduction of LDL (bad) cholesterol, which is associated with the development of coronary artery disease.
Increase of overall energy so you can feel healthier and enjoy everyday activities even more.
Improvement of existing chronic health concerns, such as diabetes and heart disease, often allows patients to reduce or even completely stop taking medications for these conditions as they disappear.
How the Reddy Diet Works
Dr. Reddy has used his extensive experience and research in the field of heart disease to develop a simple heart-healthy diet that allows patients to easily and effectively control the number of starches, sugars, and saturated fats consumed every day. This lifestyle change can help to prevent or even reverse diabetes, a chronic condition that can have widespread effects on your health, including increasing your risk of developing heart disease. In addition to incorporating nutritious foods into his healthy eating plan, Dr. Reddy has developed "Reddy Bread," a low-carbohydrate and gluten-free pita bread that is a powerful weapon in the fight against diabetes. Reddy Bread is not only versatile and delicious but it has also been tested and proven not to raise blood sugar levels; when combined with the other foods recommended by the Reddy Diet, Reddy Bread allows the body to regulate blood sugar levels naturally, without the need for medications or insulin.
The Reddy Diet teaches you how to treat your food like medication, using your grocery store as the only pharmacy you need to maintain excellent health for a lifetime. We invite you to find out more about Reddy Cardiac Wellness and the difference the Reddy Diet can make in your life by contacting us at (281) 491-0044.